Kohinoor has been learning Kuchipudi and Bharatnatyam since she was five years old. She has trained under renowned Bharatnatyam exponent Guru Dr. Swati Daithankar for almost 20 years, and completed her Nrityalankar(Post-Diploma) in Bharatnatyam from Gandharva Mahavidyalaya, India in 2013.
Further,she completed her Certificate Course in Kuchipudi from Potti Sreeramulu Telugu University, Hyderabad under the guidance of her Guru Mrs. Gayatri Ambekar. She has performed at many forums, religious, and cultural platforms all over India, and around the world including Sri Lanka, Singapore, Monaco, Germany, and the United Kingdom.
She hopes to make Indian classical dance accessible to people in India and abroad, and hopes to bring contemporary issues to the fore through traditional dance choreography.
She strongly believes in promoting social work through dance, and the proceeds of her recent performances have been donated to social work organisations (the Love Trust for Indian Children in Need, Buldana, & the Poona Girls School and Home for the Blind).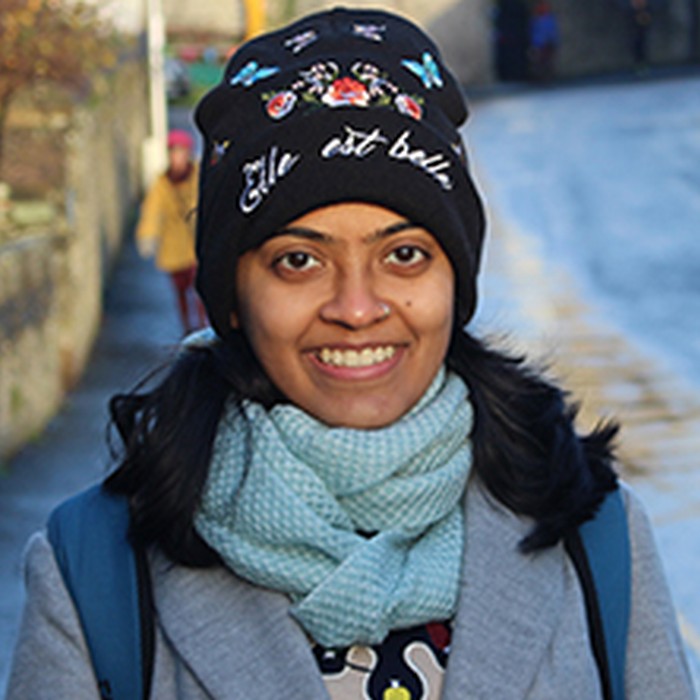 Kuchipudi Indian Classical Dance Style
Kuchipudi is an Indian classical dance style originating from the village of Kuchipudi in the south Indian state of Andhra Pradesh. Kuchipudi was traditionally a dance drama performance, performed by Brahmin males who travelled from one village to another narrating mythological stories.
Years of Training: 20
Guru: Mrs. Gayatri Ambekar, M.A. (Kuchipudi)
Certificate Course, Potti Sreeramulu Telugu University,
Hyderabad (First Class with Distinction)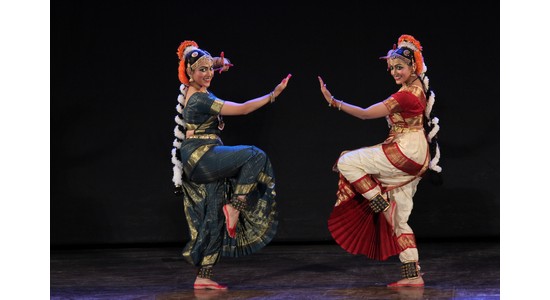 Bharatnatyam Indian Classical Dance Style
Bharatnatyam, a major Indian classical dance genre, finds its origins in the state of Tamil Nadu in the south of India. Expressing south Indian religious themes and mythological ideas, Bharatnatyam was traditionally performed as a solo dance. Its theoretical foundations can be traced back to the text written by Bharata Muni -the Natya Shastra.
Years of Training: 20
Guru: Dr. Swati Daithankar, Ph.D., B.F.A (Bharatnatyam)
Post Diploma (Nrityalankar), Akhil Bharatiya Gandharva Mahavidyalaya,
Miraj (First Class with Distinction)